The Actiris Language Cheques 'MATCHING' are there to help you keep a job in Brussels
Interested? First make an appointment in your nearest Actiris office to register for your language cheques.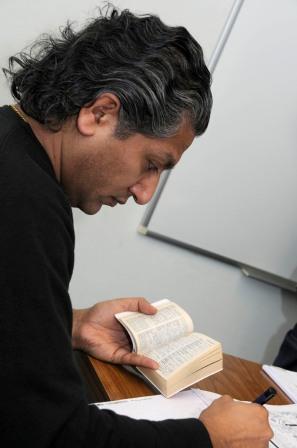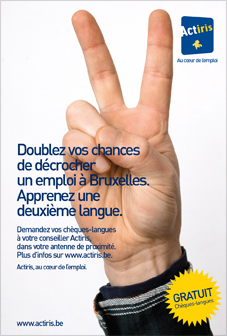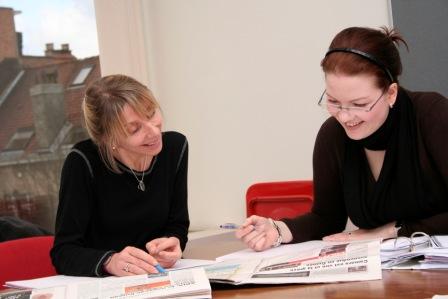 Amira : A language school which responds to your needs !
Follow language training at the Amira Language School with your language cheques « MATCHING » after signing a contract. (
see link in French
)
With your Language Cheques 'MATCHING', you win both for you and your work.
On first contact, you will receive a great, warm welcome from Amira's dynamic team. Our teachers are passionate about you and your progress - helping you learn efficiently at your own rhythm.
The lessons are adapted to your needs : speak in the situations at work, write to your colleagues as necessary.
It is all designed so that you become autonomous. You can meet people in the language across a whole range of private and work contexts.
See you soon !

Amira engages to you :

Amira's professional teachers engage to develop in you the language skills, which you need for your work.

We focus on improving your language performance in your workplace.
Actiris Language cheques MATCHING

Language cheques offer you the opportunity to receive free training in languages at Amira.
Supported languages: Dutch, French and English.
You will normally receive one or two cheques from Actiris, each redeemable for 20 hours of free private lessons.
The times and dates of each series of courses will be determined in advance by mutual agreement.
The courses are only available as private lessons and normally take place at school - or at your home/workplace.
Schedules during the day / evening or weekend are available as well as immersion programs.
Actiris will accept your registration in French or Dutch (not English). If you register in French, you can have lessons in Dutch or English. If you register in Dutch, you can follow lessons in French or English.
Registration: Call for an appointment upon receipt of your cheques: 02 640 68 50
When you come to register at Amira Language School, bring the printout from your Actiris language test and your original cheques.

You want to register as soon as possible
Under Actiris regulations, you should begin your course within 60 days of the start of your contract of employment.

The 40 hours should be taken within only 4 months.
At the limit, there are 60 days for the start + 2 months to finish.
If you take 2 lessons of 2 hours per week, you will need at least 10 weeks for 40 hours - effectively 3 months minimum.

Do not wait to register ! You may lose (partly) the right to benefit from your cheques.