Español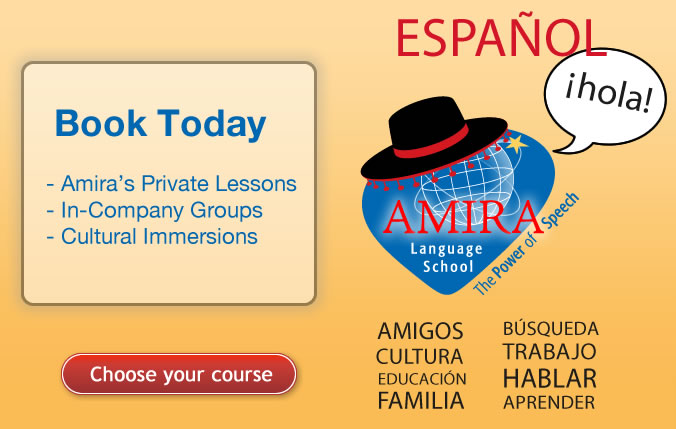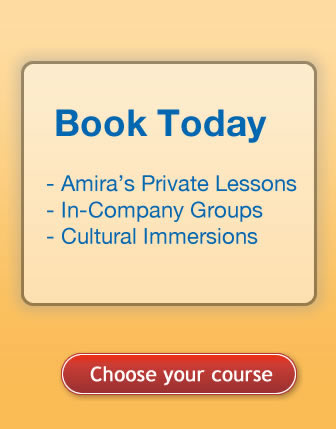 Spanish is a language of stories, in which you travel through cultures with different times and colours. Discover the rhythm of flamenco in words; enter directly in the scenes of Almodóvar's films; and escape far away with the novels of Gabriel García Márquez.. Around the world, more people speak Spanish than the whole population of Europe, with over 500 million speakers in Spain, Latin America and the USA. Spanish is the language for your pleasure, the language of Cervantes, Picasso, Vargas Llosa, Dalí, Frida Kahlo, of exotic women dressed in red - the mother tongue of passion, salsa, tango and fiesta on sunny beaches.
Spanish Small Group course at level A1.1 on Tuesday and Friday mornings from 22 October x 31h30m in 13 sessions to 13 December 2019. Registration.

Cours d'espagnol en petits groupes au niveau A1.1 les mardi et vendredi matins du 22 octobre x 31h30m en 13 sessions au 13 décembre 2019. Inscription.

Cursus Spaans in kleine groepen op niveau A1.1 op dinsdag- en vrijdagochtend van 22 oktober x 31u30 en 13 sessies tot 13 december 2019. Inschrijving.